109-2新增牧羊人計畫,除本中心老師,另有三位輔導員加入寫作諮詢團隊。寫作轉導員是由優秀英文寫作能力並通過嚴格篩選及培訓管道的學生擔任。
修課成績優異學生獲中心老師推薦,或具相當語言能力學生通過中心語言測驗入選接受培訓。需全程完成五次密集培訓、四場現場諮詢觀摩及觀後討論、實作訓練等,方能成為寫作輔導員。
李昕怡(Cindy Li)
Cindy is currently a PhD candidate in medical field. She obtained a top 12% score on her English tests in College Entrance Examination, and passed the GEPT High-Intermediate level in her freshman year. During her graduate years, Cindy took 'Fundamentals of English Writing' and 'English Writing for Academic Purposes' courses and both got A+ (top 4.76% & 11.11%). After that, she was chosen to be the TA for 'Business & Technical English Writing Applications' course for two semesters (2021-2022). Having experience in academic writing, Cindy serves as the TA for 'English Writing for Academic Purposes' this semester. And she is also on the way to completing her doctoral dissertation now.
蘇雋雅 (Sophia Su)
Sophia is currently an undergraduate in Agronomy. With enthusiasm and strong communication skills, she has instructed peers on English writing techniques for over two years. In 2022, Sophia was offered a summer internship at IPMB, Academia Sinica. She lately obtained a total score of 100 out of 120 on TOEFL. After five training sessions, she is now employed as a consultation instructor.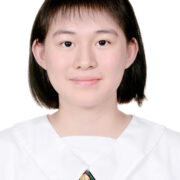 文譯瑱 (Jenny Wen)
WORK EXPERIENCE
Individual session Chinese consultant

2023/2/6-2023/4/28 The Cooperation Project on Chinese Teaching between Harvard University and NTU for the Spring Semester (Chinese Bb)

Event Coordinator

2022/8/1-2023/3/25 The Eleventh NTU Postgraduate Conference on Teaching Chinese as a Second Language

Administrative assistant

2022/10/21-2022/10/22 The 14th Workshop on Formal Syntax and Semantics (FOSS-14) held at NTU

Chinese Teaching assistant
– 2022/6/13-2022/7/22 Language Study Program for Compatriot Youth -Distance Learning (Regional Class for Philippines) organized by the Overseas Community Affairs Council, R.O.C. (Taiwan)
– 2022/6/20-2022/7/8 Language Study Program for Compatriot Youth -Distance Learning (Regional Class for Indonesia) organized by the Overseas Community Affairs Council, R.O.C. (Taiwan)
張維庭 (Wayland Chang)
Wayland Chang spent his formative years in Canada and the United States. With prior legal and East Asian studies training, he is currently a library and information science doctoral candidate. Wayland's career has been similarly diverse, encompassing roles as a teaching assistant in various English-taught courses across different fields, a public health grants and development writer in the U.S., and an analyst at a Taiwanese economic policy think tank. Wayland's interdisciplinary background has given him unique insights into writing in and outside the classroom.
施雪琦 (Emily Shi)
Emily, born in Germany, is a double major in chemistry and finance. She enjoys sharing and is known as the influencer Learn with Emily on Instagram. Emily has a passion for language learning and recently got 117/120 in her TOEFL, GRE 336/340, German C1, and Japanese N3. Following her summer internship at Merck, she is now ready to pursue a Ph.D. in the US.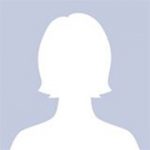 鍾宇敏 (Adrienne Chung)
Adrienne was born and raised in the United States. After completing her Bachelor's degree at the University of Illinois at Urbana-Champaign in Molecular Biology with a minor in Asian-American studies, and working at a pharmaceutical company for 2.5 years, she came to Taiwan to complete her Master's degree. She is currently a doctoral student in Environmental Engineering.